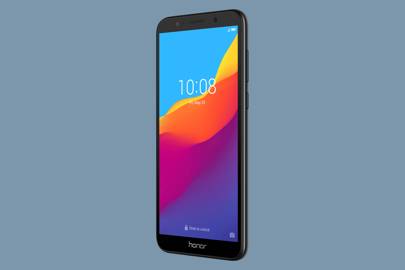 When buying an expensive Android phone, the decision often boils down to: "What do I get?". There are so many options out there, an extra camera feature or curve of the front glass may swing the decision if brand loyalty is not a factor.
The Honor 7S sits at the other end of the phone market. It costs £99, cheaper even than Motorola's Moto G6 Play, widely recognised as the 2018 budget champion.
"What do we lose?": is the question to ask this time. The Honor 7S falls behind very clearly in one area, and it'll stretch most people's will to save money with their next phone purchase.
Performance
There's a natural assumption a cheap piece of tech will handle the basics fine, just not more demanding jobs like 3D gaming. The inverse is true here, as it is in many performance-compromised phones. The Honor 7S will play high-end games like Real Racing 3 acceptably well, after prolonged waits on the loading screens, at any rate.
The basics of Android are the Honor 7S's big problem. It can't handle them. A simple transition from one part of the interface to another comes with treacle-clogged lag. The phone forever fails the basic challenge of keeping up with your fingers.
Even a task as simple as writing a text message is affected. There's a wait for the keyboard to appear. It is often a beat behind when registering taps or gesture swipes on its keys.
The Honor 7S also fails at the basics of multi-tasking. Use it to check the bus stop you need while travelling with Citymapper and you'd better stay in the app. Head over to Chrome to read an article and you'll often find the phone has fully closed down Citymapper a minute later, losing your journey in the process, when you return to the app.
RAM is often the issue at the root of such rudimentary performance problems. The Honor 7S has 2GB of the stuff, which should theoretically be enough. Motorola's entry-level Moto G6 Play model has 2GB RAM, and does not feel similarly languid.
Its processor is the Mediatek MT6739, a quad-core CPU with PowerVR graphics. This is a low-end CPU that scores a lowly 1722 in Geekbench 4. Again, it's not powerful but should be powerful enough to cope.
The more expensive Honor 7A suffers from the same sort of basic performance anxiety, though. There's a familial disorder in Honor's cheap 2018 phones. It's a reminder phones like the Moto G6 Play are excellent value even if they are £50 more expensive.
Design and features
If the Honor 7S did not have these fundamental issues, it would be an excellent phone. Most of the other compromises Honor has made to lower the price are perfectly sound. There's no fingerprint scanner, for example, and it uses a microUSB charging port rather than a USB-C. These are simple cost-saving choices.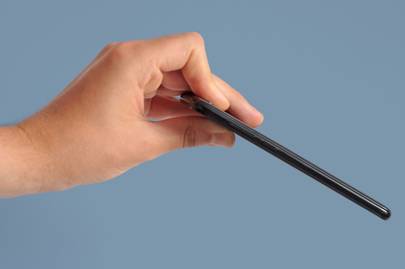 The Honor 7S is also made of plastic, aside from the glass on its front. It doesn't look or feel particularly expensive, but is slim, light and easy to handle. After a few days it's only the lack of a good oleophobic screen coating you'll notice. This screen is very finger smudge-prone. At times you'll even see oil slicks of finger grease: a reminder of the meat bags we are under the deodorant and clothes.
Display and software
However, real effort has been put into making the Honor 7S seem a "current" phone. It has an 18:9 aspect screen, longer than the 16:9 kind you likely own currently. This screen shape helps the display fill more of the phone's front, even if its surrounds aren't ultra-slim like the Huawei P20 Pro's.
The screen itself measures 5.45 inches across, roughly the equivalent of a 5-inch 16:9 display. Its screen resolution is lower than a £200 phone's at 1440 x 720 pixels, but still looks reasonably sharp. After all, its pixel density is only 10 per cent lower than an iPhone 8's.
Colour performance is solid too. And while not the clearest on a bright day, the Honor 7S gets by. Solid-quality phone screens are no longer prohibitively expensive.
Even the software is sound. The Honor 7S has Android 8.1.0, and the Huawei EMUI interface on top. As such, it looks quite similar to the much more expensive phones from Honor and Huawei.
The Honor 7S can just use homescreens, or the apps page can be reinstated with a quick tweak in the Settings menu. EMUI has been criticised perhaps more than any other manufacturer UI over the years, but nowadays it looks good. We do have to wonder whether the software is also in part to blame for the Honor 7S's poor performance, though. If it is, it has effectively ruined this phone.
Camera and battery life
The Honor 7S's camera is passable. It has a 13-megapixel sensor with flash on the rear and a 5-megapixel one on the front.
In good light it can take reasonable photos. However, even in these conditions fine detail is handled roughly by the processing, and shots appear much brighter on the phone's display than they are when transferred to a computer, or uploaded somewhere. They are not quite as vital as they look directly on the Honor 7S display.
The phone also has issues with low-light focusing. It mis-reads the focus more often than not, resulting in very soft-looking images. There also seems to be no EIS, electronic stabilisation. This is where a phone uses the internal sensors to avoid firing off the exposure during motion. As such, you'll find your night photos are often blurry. And even when they are not mis-focussed or blurred, they are quite soft.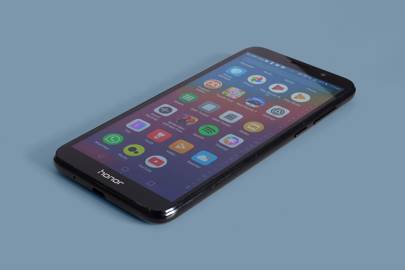 The Honor 7S's front camera is solid, however. Despite using a 5-megapixel sensor it can render some fine facial detail, as long as there's a decent amount of light for the camera to take in. And longevity? The Honor 7S has a 3020mAh battery. There's no wireless or fast charging, and its stamina is nothing special.
The phone will last through a day of moderate use, but not much more. This is yet another area where the £50-more-expensive Moto G6 Play is far ahead. It has a much larger, longer-lasting battery, and fast charging too.
Verdict
The Honor 7S concept is laudable. Honor has stripped-back the extras to make a modern-looking phone as cheap as it can get. It could be a sensation were it not for one core problem: the Honor 7S is no fun to use. It's too slow. Whether this is down to the CPU, the RAM or poorly-optimised software, we're left with a phone that constantly leaves you waiting.
Honor may have made the 7S to show up more expensive budget models like the Motorola Moto G6 Play. But it just ends up highlighting quite how much of a value hit that was in the first place.